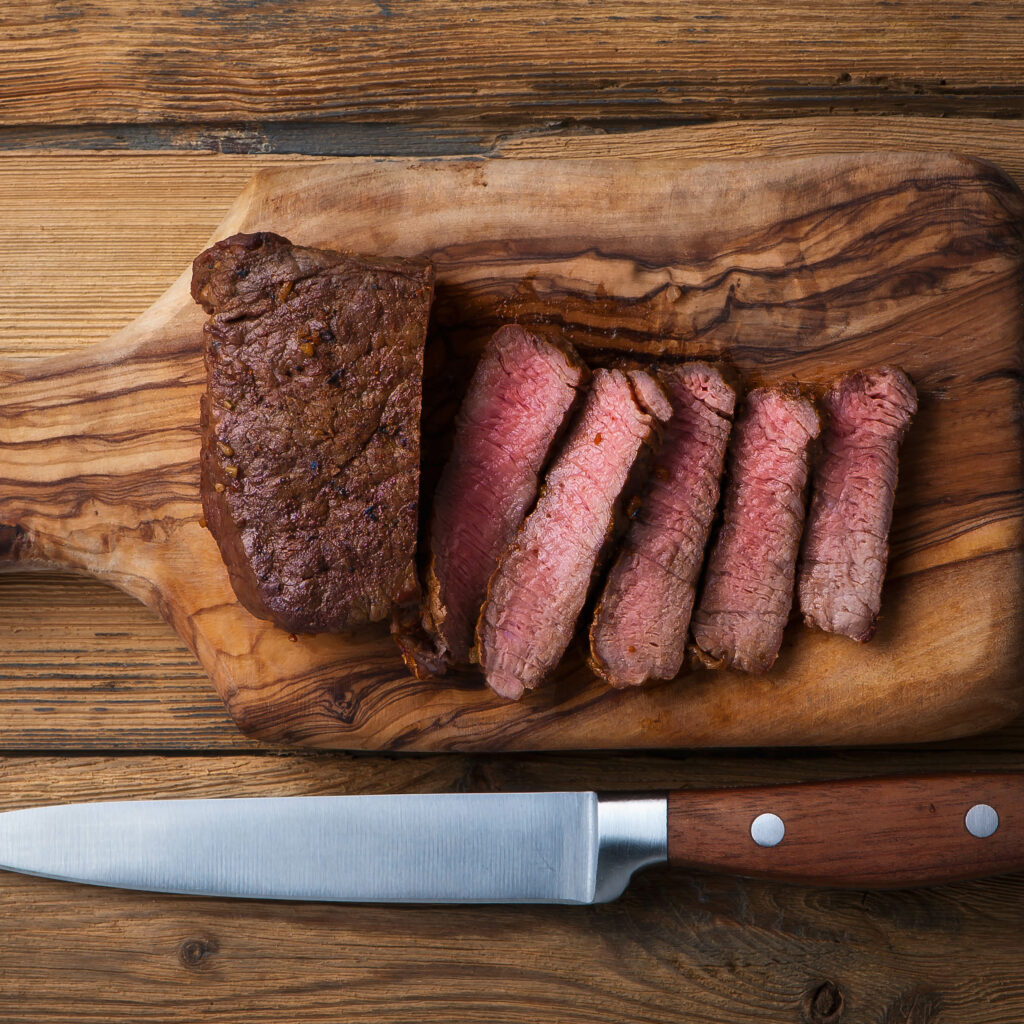 HOW TO COOK OUR FAMOUS TRI-TIP
We start with a USDA Choice Grade tri-tip and add the marinade, which is our own recipe packed with bold burgundy flavor. Then we tumble the marinated meat. Tumbling ensures there is consistent marinade flavor throughout the meat and also adds tenderness. The result is a delicious flavor profile created with today's outdoor grilling lifestyle and chef enthusiast in mind.

Keep scrolling to learn how to make our famous tri-tip and at the bottom of this page you will find a printable version of these instructions.
GRILL
Prepare grill for direct and indirect medium-high heat.

Sear the tri-tip 5-7 minutes per side over direct heat until nicely brown and meat starts to caramelize.

Move the tri-tip over the indirect heat area and grill another 10-15 minutes per side.

For medium-rare, internal temperature of the tri-tip should be 130°F.

Transfer to a cutting board and let rest for 5-10 minutes before slicing. Slice thin against the grain.
OVEN ROAST