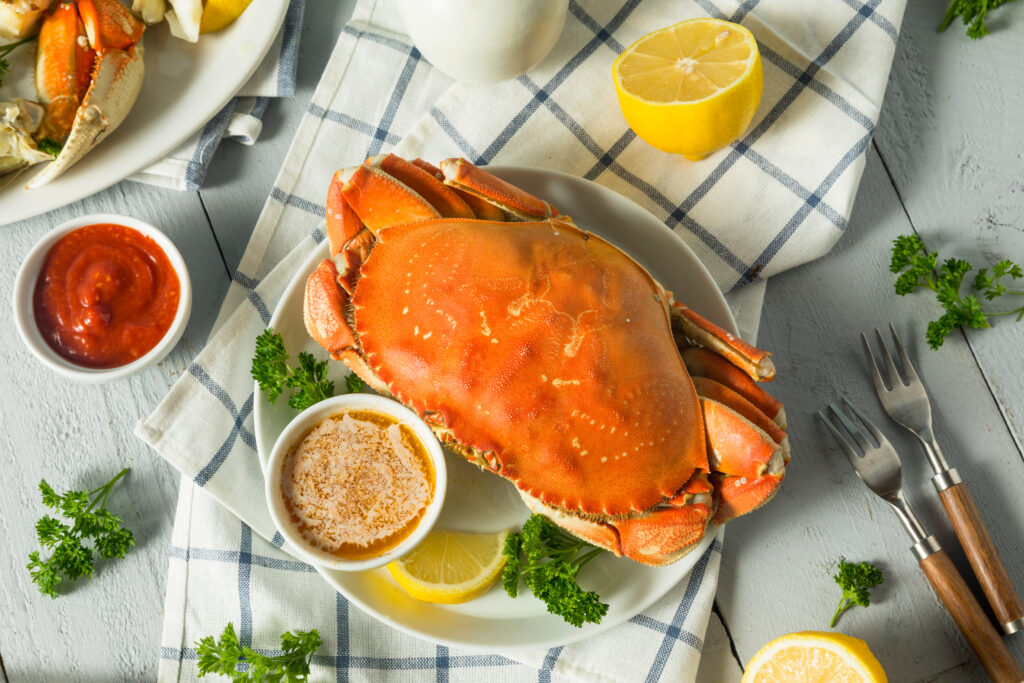 GARLIC ROASTED DUNGENESS CRAB
3 large or 4 small fresh cooked, cracked & cleaned dungeness crabs
6 tbsp Mollie's Extra Virgin Olive Oil
6 tbsp unsalted butter
4 cloves of garlic, finely minced
Sea salt
Freshly ground pepper
3 tbsp lemon
¼ cup finely chopped fresh parsley
A fresh catch for your festive feasts! Make new traditions this year and add a pop of color to those plates with this mouthwatering Garlic Roasted Dungeness Crab.
Preheat oven to 500°F.
In a large oven safe bowl, place butter and oil.
Put in oven to melt butter and heat bowl (the bowl needs to be hot when you add the crab). Stir crab into hot butter and olive oil mixture; sprinkle in minced garlic and salt and pepper to taste.
Toss everything together well, bake for 6 minutes and toss well again. Bake another 6 minutes, until crab is heated through and garlic is brown.
Remove from oven and top with lemon juice and parsley, toss again.
Serve from hot bowl with french or sourdough bread to soak up the left over juices.

St Michael Eppan Pinot Grigio Alto Aldige
This Pinot Grigio brings forth notes of fresh pears, crisp apples, peaches and bright layers of citrus.

The vibrancy of this wine leaves a clean finish that provides the perfect pairing to Dungeness Crab.